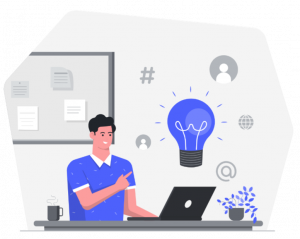 Phones have come a long way from analog landlines. Nowadays, many digital phone systems do not even have conventional telephony hardware anymore. Modern businesses need a phone system that can service all their needs.
VoIP, or Voice over Internet Protocol, is a system of hardware and software that uses the cloud instead of analog circuits to transmit data. VoIP does more than just transmit audio — it can also send a variety of data (videos, documents, etc.) and perform other tasks as well.
You need a reliable, high-quality phone system that simply works. SkyCom's solutions enable you to focus on your business, and not your communications platform. Our system adapts and adjusts to your needs and seamlessly works the way you do. Whether you have five (5) or five hundred (500) employees, we have a solution that meets your needs.